These drop-in classes will help you teach mathematics and enjoy teaching mathematics. It's all about playful puzzles, classroom management techniques, and deep problem-solving activities. The classes will help you inspire the full spectrum of students – from gifted students to those struggling with the basics. Each class will be practical. You will be able to use what you learned right away.
The classes will also be a place to laugh, socialize and share your teaching challenges and successes.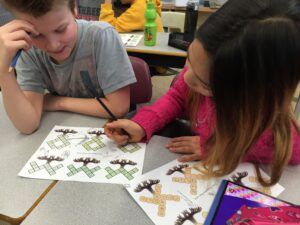 Your host: Gordon Hamilton is the father of two teenagers, the founder of MathPickle and the designer of board games like Santorini.
Dates: Mondays from January 10 to June 30th 2022. 
When: 4:00 pm PT; 7:00 pm ET.
Length: Each class will last 45-55 minutes.
Link: The zoom link will be emailed to you prior to each class.