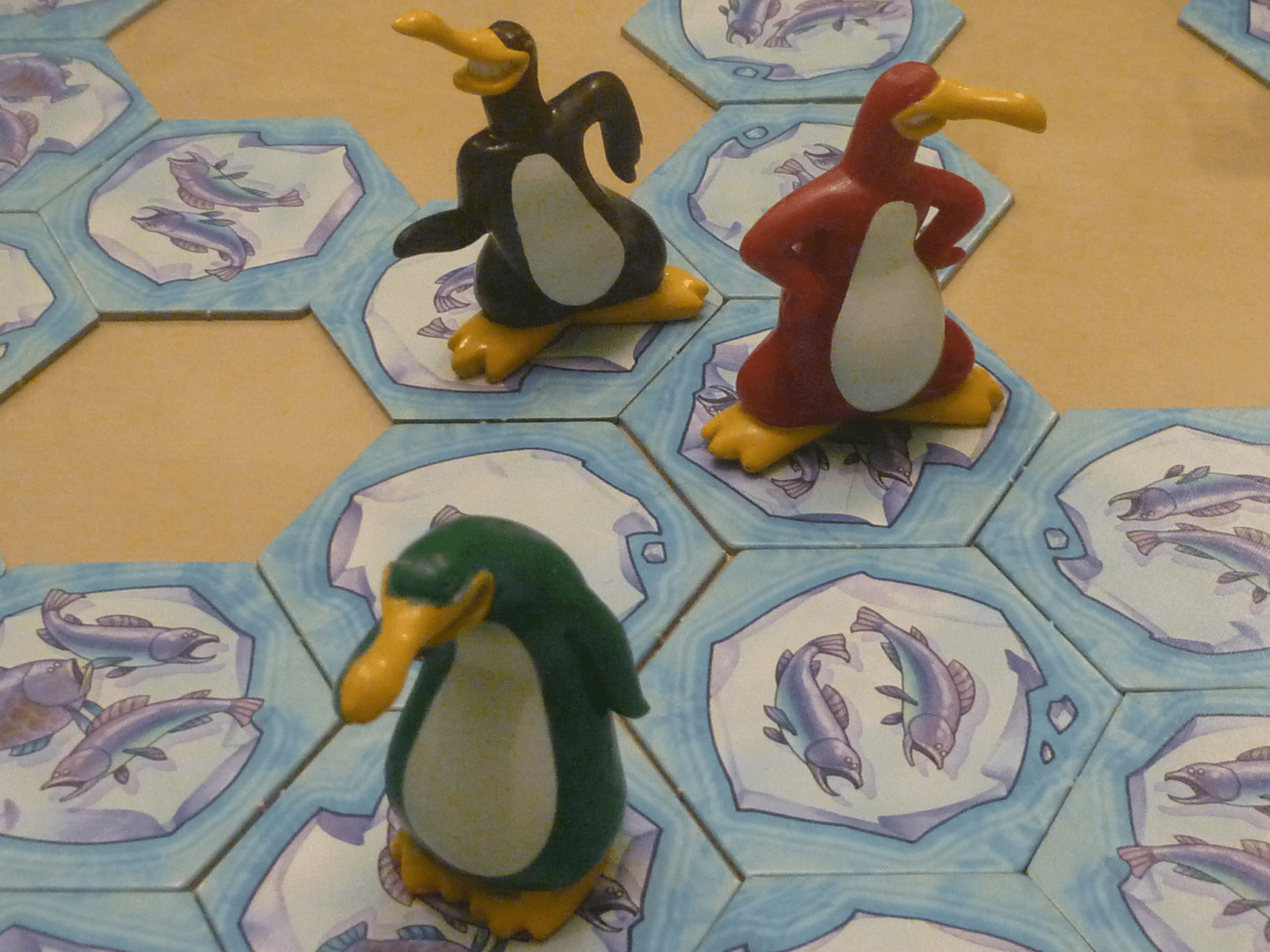 Hey, That's my fish!
(2-4 players; 20 minutes; ages 6+)
Here is a deeply strategic game well disguised by cute penguins and floppy fish. Each turn you glide along the ice – collecting fish by removing the hexagonal tile that you started from. Pieces can't slide through one another or open water. The game is possible for the classroom because lost pieces will not impact the quality of the game. However, in grade 2, the set-up is a dexterity challenge for the smaller version of the game and a bit boring for many students.
I have one suggestion: Play the game on a giant triangle instead of the awkward-to-make rectangle.
Hey, That's my fish! reminds me a lot of the 1992 game "Amazons" by Walter Zamkauskas and a little of the 1972 classic "Isola" by Bernd Kienitz.
Thanks to pseudonym "River Song" for the photo.
Children at play are not playing about; their games should be seen as their most serious-minded activity.
Michel de Montaigne