Muse of Mathematics
the art and science of teaching mathematics blog
"Fill the gaps!" is the command of many well-intentioned educators. Math especially succumbs to this twisted pedagogy because math is more obviously hierarchical with lower building blocks being required to understand higher building blocks. What is wrong with this...
read more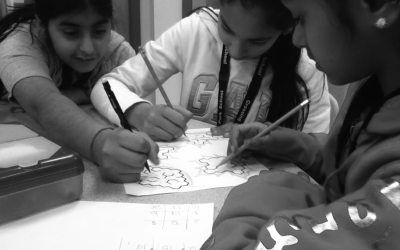 I failed yesterday. Background: I encourage students to work in pairs or occasionally triples with a single puzzle-sheet shared between them. In my classes paper is a scarce resource. I love to see co-operative math as in the photo...
read more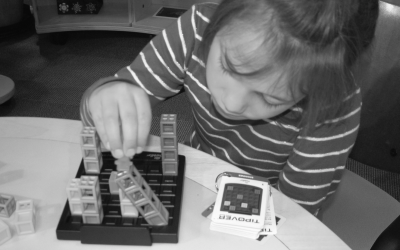 Mathematics is usually taught brick on brick - each brick resting solidly on the ones underneath. This sounds good. Brick on brick mathematics education is capable of building an impressive edifice. Look at the power of the average calculus student after a dozen years...
read more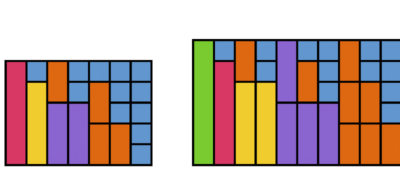 To teach the Scientific Method the natural impulse is to turn to the natural world. This needs rethinking. Mini-Mathethatical Universes can be created which students can poke and prod with precision. These universes should be given to students without explanation. My...
read more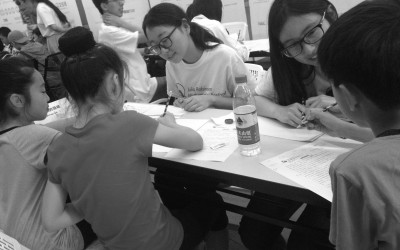 I am most impressed with the advice of the Julia Robinson Mathematics Festival to the volunteers who come to people its tables: Be as unhelpful as possible. This is marvellous advice for educators and parents to follow most of the time. As a parent I struggle...
read more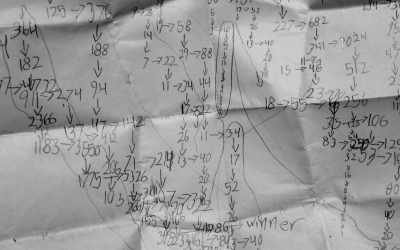 Why do we allow students to work in pencil? Sometimes we do it because we want them to erase their mistakes. If done to excess, this is wrong. Mistakes are there to learn from - not to be erased or scribbled out. They should be artfully identified so that teacher and...
read more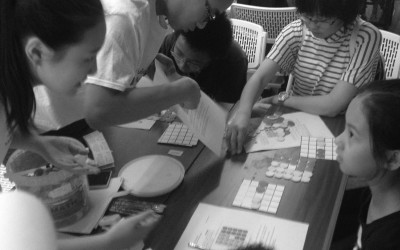 Speed is essential, but some curricula value it too much. The core of every mathematics classroom should be problem solving. Ponderous problem solvers need to be protected. I am not making the case against memorizing basic facts. Students absolutely need...
read more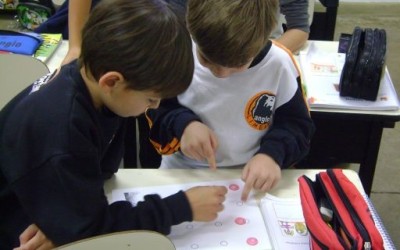 We should abolish the subject of mathematics in elementary school. Why? Because "mathematics" has become synonymous with arithmetic for many educators and parents. Problem solving, which should be at the heart of the classroom experience of mathematics is only given...
read more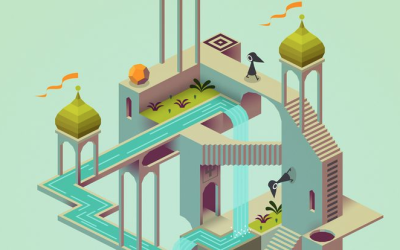 I'm agnostic when it comes to computer games. On the negative side: 1) Too many students already have too much screen time at home - the last thing this subset of students need is to have screen time in school. 2) Quality control is lacking. On the positive side: 1)...
read more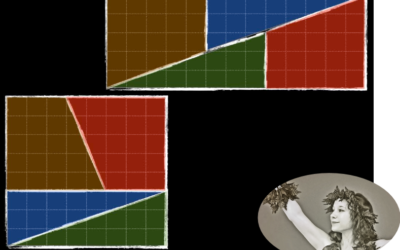 I've already put up some magic tricks on MathPickle, but I'd like your input.  What place does magic have in the classroom? Mathemagic is great.  Some teachers use it to increase their coolness factor, but the primary reason to use mathemagic should be to generate...
read more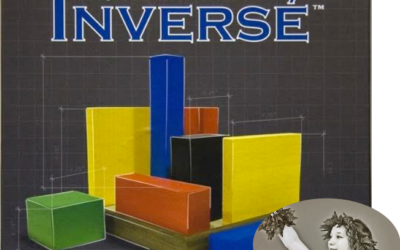 What about the use of games in the classroom? The heart of mathematics education is problem solving.  Thinking games pose one problem after another problem - a whole sequence of problems that end with victory or defeat.  They fit naturally into a mathematics classroom...
read more

Please use MathPickle in your classrooms. If you have improvements to make, please contact me. I'll give you credit and kudos 😉 For a free poster of MathPickle's ideas on elementary math education go here.
Gordon Hamilton
(MMath, PhD)