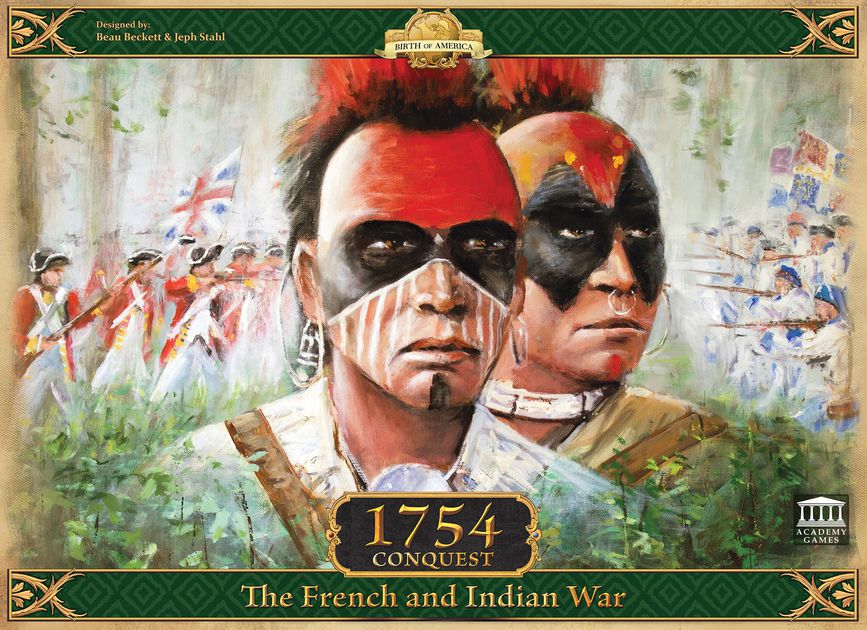 1754 Conquest
(2-4 players; 60 minutes; ages 10+)
1754 is one of a brilliant series of war games – all using the same base mechanic: Each round the turn order is revealed randomly. So this turn the British regulars may go first, but next round its the French colonists. Movement is governed by card play – one to four armies moving one to four regions. The fighting, is governed by dice rolls – with desertions coming back into play on later turns. 
As if that was not enough, the map of 1754 and its sister games are among the most beautiful in all board gaming.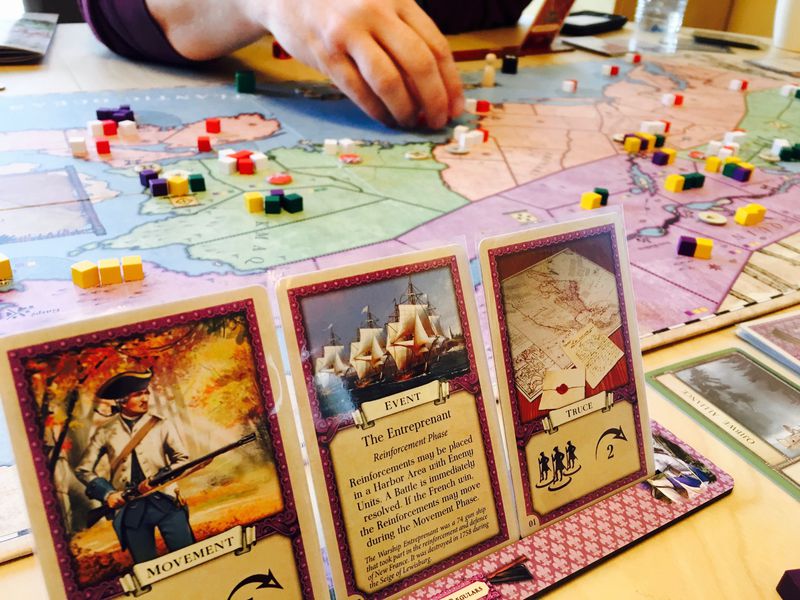 Are these games as good as Memoir '44? Absolutely. If your child is struggling with addiction to violent computer games I'd recommend keeping the violence, but putting it into a historic board gaming conquest. My top three choices: Memoir '44, 1754 and 878 Vikings – a sister game to 1754.
Men are liars. We'll lie about lying if we have to. I'm an algebra liar. I figure two good lies make a positive.